A One-Stop Shop for Waste Management in the Construction Industry
Are you looking for a smarter, more streamlined solution to managing waste at your construction site? PR Pallets offers a one-stop-shop for waste management for your unwanted wooden pallets and materials.
We know first hand how much waste construction sites can produce and that taking care of this can steal your precious time – and money. But don't worry, PR Pallets has the solution for you! 
PR Pallets will take care of the entire construction waste management process, including leftover pallets and materials packaging, recycling and repurposing what we can. That's right, nothing we collect from your sites will end up in landfills and will instead be reused time and time again. 
Recycled Plastic (TON) Sold
Recycled Cardboard (TON) Sold
We're big on sustainability, and we strive to do our part to make the world a better place. By operating in line with the Circular Economy, we keep resources in use for as long as possible. This method enables us to extract the maximum value of items, then recover and repurpose products and materials at the end of their life. Our zero-waste policy fits into this concept perfectly as we ensure all pallets we collect are reused or recycled into new products.
By choosing us, you can help us make a big contribution to improving the UK's resource efficiency.

The pallets you've provided us with will either be recycled or repurposed and will not contribute to timber wastage. We ensure that all parts of your unwanted pallets will be used again in the pallet chain, either as reconditioned pallets or for woodchip.
Our used pallet collection service operates on a national basis. If you require used pallet collection from multiple sites, we can arrange individual collections for all locations. We handle the logistics, sorting, recycling and repurposing of used pallets, and can even send you a collection analysis.
No longer will you have to set up multiple collection contracts, PR Pallets will simplify your used pallet collection and our approach sees one point of contact, ensuring management of pallet collection is straightforward and hassle-free.
How can Used Pallet Collection Benefit You?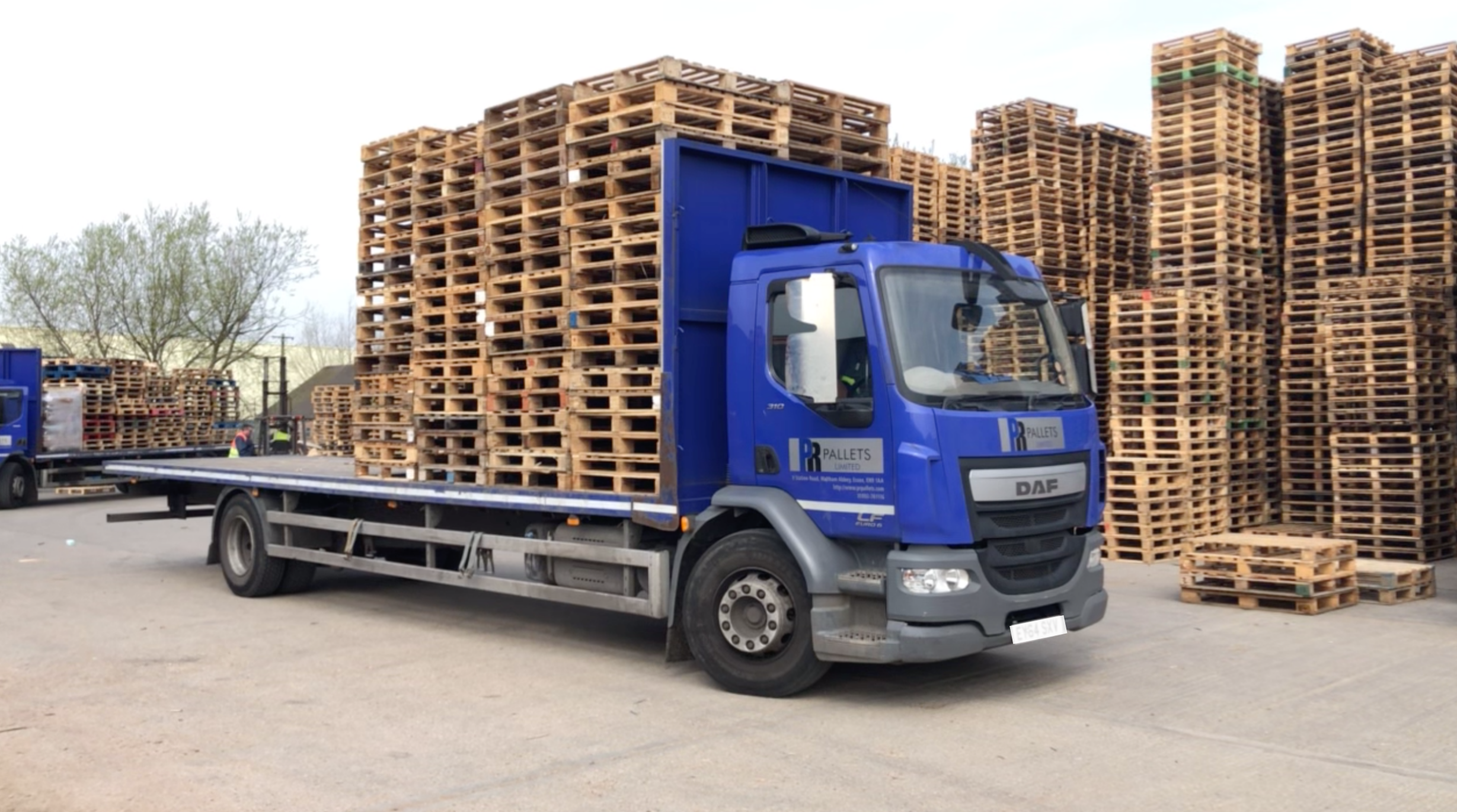 With the price of timber steadily rising, new wooden pallet prices are also increasing. The recovery of pallets for reuse can help reduce pallet and packaging spend, as this process can be implemented with little effort, and returning a reusable pallet is considerably cheaper than buying new pallets.
Depending on the type of pallets we obtain as part of our used pallet collection service, collections could potentially be free, or in some cases, we may even be able to offer rebates. We do charge for scrap pallets, but if the stock is of a high-quality we are more than happy to pay for the pallets and give rebates directly to the customer.
We understand that eventually, all pallets will run their course. When this time comes, there are a number of different ways they can be recycled.
Sustainability is vital to our business values, which is why we operate a zero-waste policy and have efficient recycling practices in place which ensures that all parts of used pallets are used again in some way. In instances where a pallet is no longer repairable, we breakdown the components and use what we can as the material for woodchip.
For more information, give the team a call today on 01992 761 116.