Heat treated pallets not only ensure the safety of the product being shipped but also the environment of the shipment's destination.
At PR Pallets we consistently have a large stock of heat treated pallets, pallet collars and pallet boxes that are ready for dispatch within 48 hours across the UK and Europe at affordable prices.
Heat Treated Pallets from PR Pallets
PR Pallets were one of the first companies in the UK to begin manufacturing heat treated pallets and proudly boast over 10 years of experience doing so. With the international certification necessary to heat treat pallets or timber you need to export, we are able to provide documentary evidence (ISPM15 Certificate) with any order.
ISPM15 is the international standard for phytosanitary measures number 15. Developed by the International Plant Protection Convention (IPPC), ISPM15 directly addresses the need for heat treatment for any wood materials of a thickness greater than 6mm, used to ship products between countries. Its main purpose is to prevent international transport and spread of disease and insects that could negatively affect plants and ecosystems.
ISPM15 affects all wooden packaging materials including; pallets, crates and dunnages and requires they be debarked and then heat treated to a core temperature of 56ºC for a minimum of 30 minutes.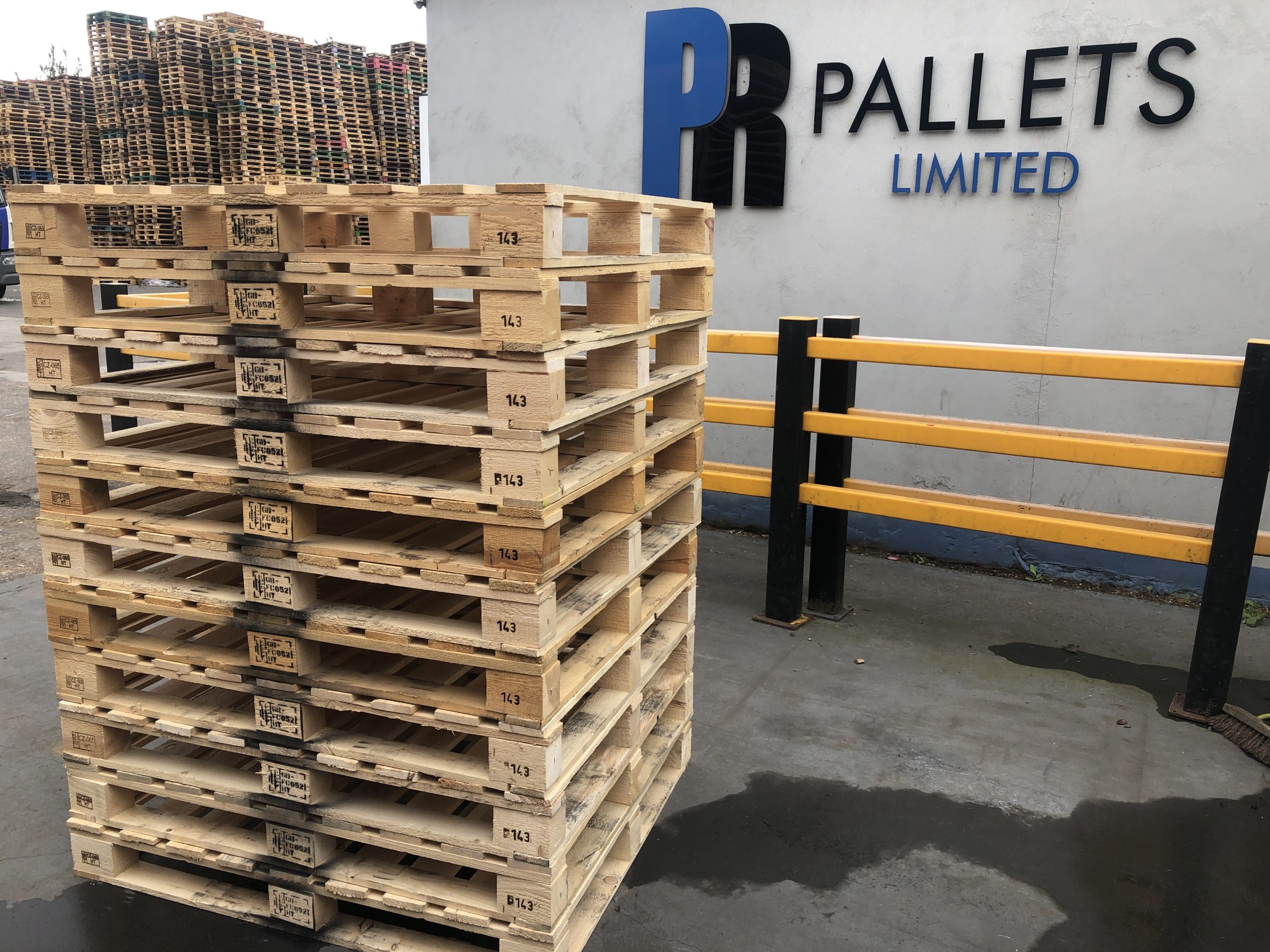 Timcon Members
PR Pallets adhere to strict quality control levels and comply with the UK WPMMP-HT programme.
220 Pallet Capacity Kiln
Our heat treatment kiln is inspected every six months to ensure satisfactory compliance. On average we heat treat over 2500 pallets and related products every week.
Heat Treatment Certificate
All heat treated products from us are accompanied by a heat treatment certificate and company registration, giving you peace of mind that your export process will run smoothly.

ISPM15 Standards
Any timber packaging item that's been treated by us is stamped with an internationally recognised mark to prove the item has been treated to ISPM15 standards.
Can we Heat Treat Used Pallets?
Of course! If you're looking to purchase heat treated pallets from us, you have the option to choose reconditioned or new. Each type of pallet has its own advantages, and depending on your business' needs one may be better suited to you than the other.
We understand that eventually, all pallets will run their course. When this time comes, there are a number of different ways they can be recycled.
Sustainability is vital to our business values, which is why we operate a zero-waste policy and have efficient recycling practices in place which ensures that all parts of used pallets are used again in some way. In instances where a pallet is no longer repairable, we breakdown the components and use what we can as the material for woodchip.
For more information, give the team a call today on 01992 761 116.